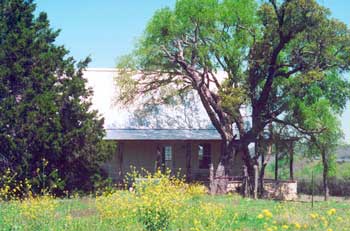 Bruce's Studio
The front and east end of the studio are faced with a large porch to shade from the sun and cool the predominant breeze. I like to have the windows open whenever possible. It's about like being outside.
The painting and sculpture rooms are on opposite ends of the building. Each is constructed with banks of large windows to the north overlooking pastures with cattle, white-tail deer and a small corral for live models.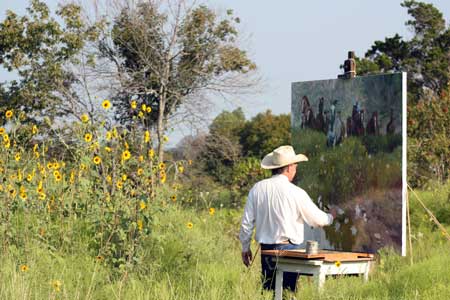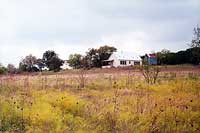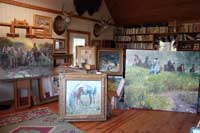 Bruce spends much of his time working from life in the countryside that is home to his subject matter.